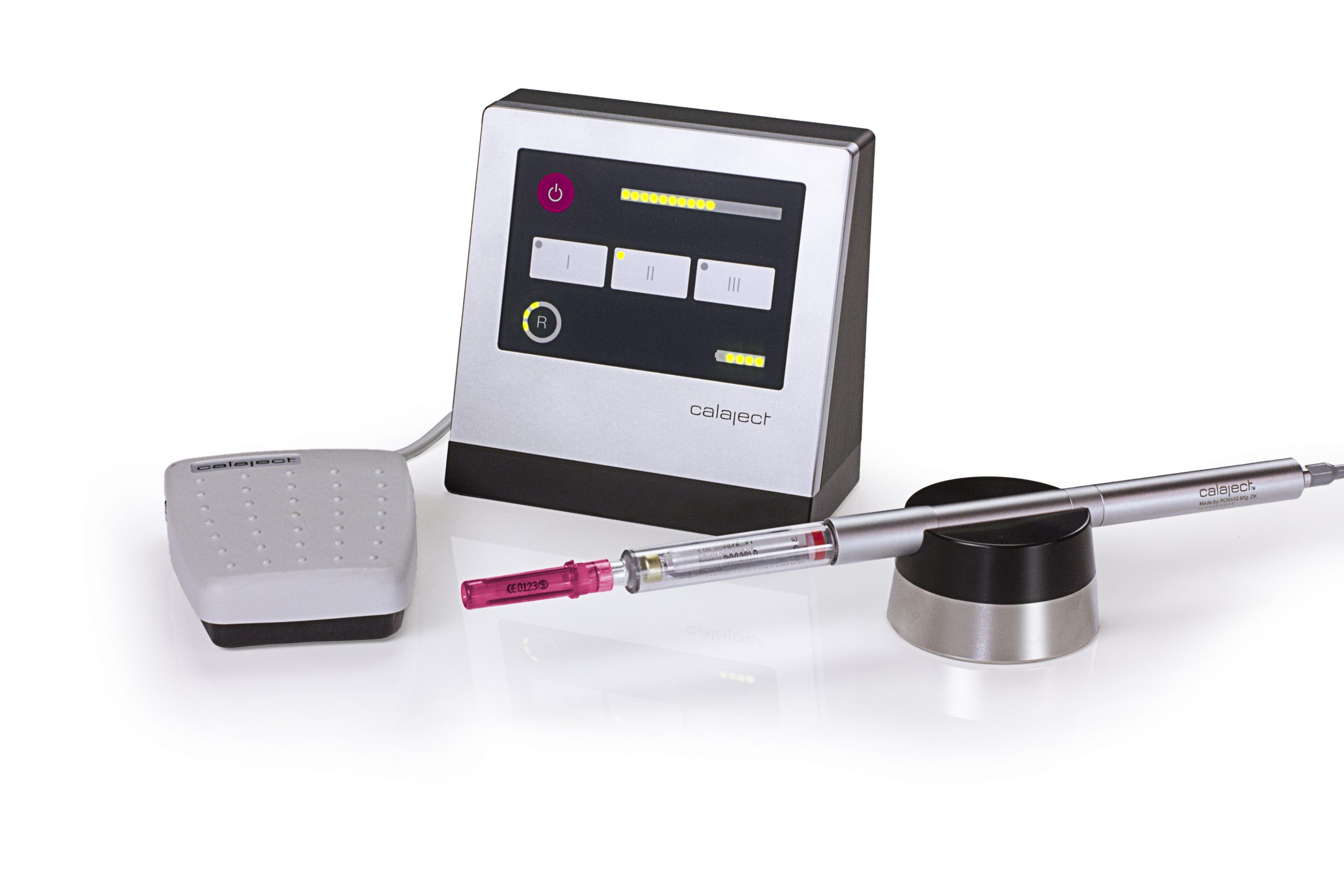 Computer Assisted Local Anesthesia
For many people the worst part of a trip to the dentist is getting the shot. We have invested in computer assisted local anesthesia called CALAJECT which administers the anesthetic at a pressure and speed that makes it more comfortable for the patient. Computer assisted anesthesia delivery with CALAJECT is more comfortable, more accurate, offers better control, and provides more treatment options than a traditional hand syringe. This technology takes the guesswork out of administering local anesthesia, providing both the patient and provider with a better experience.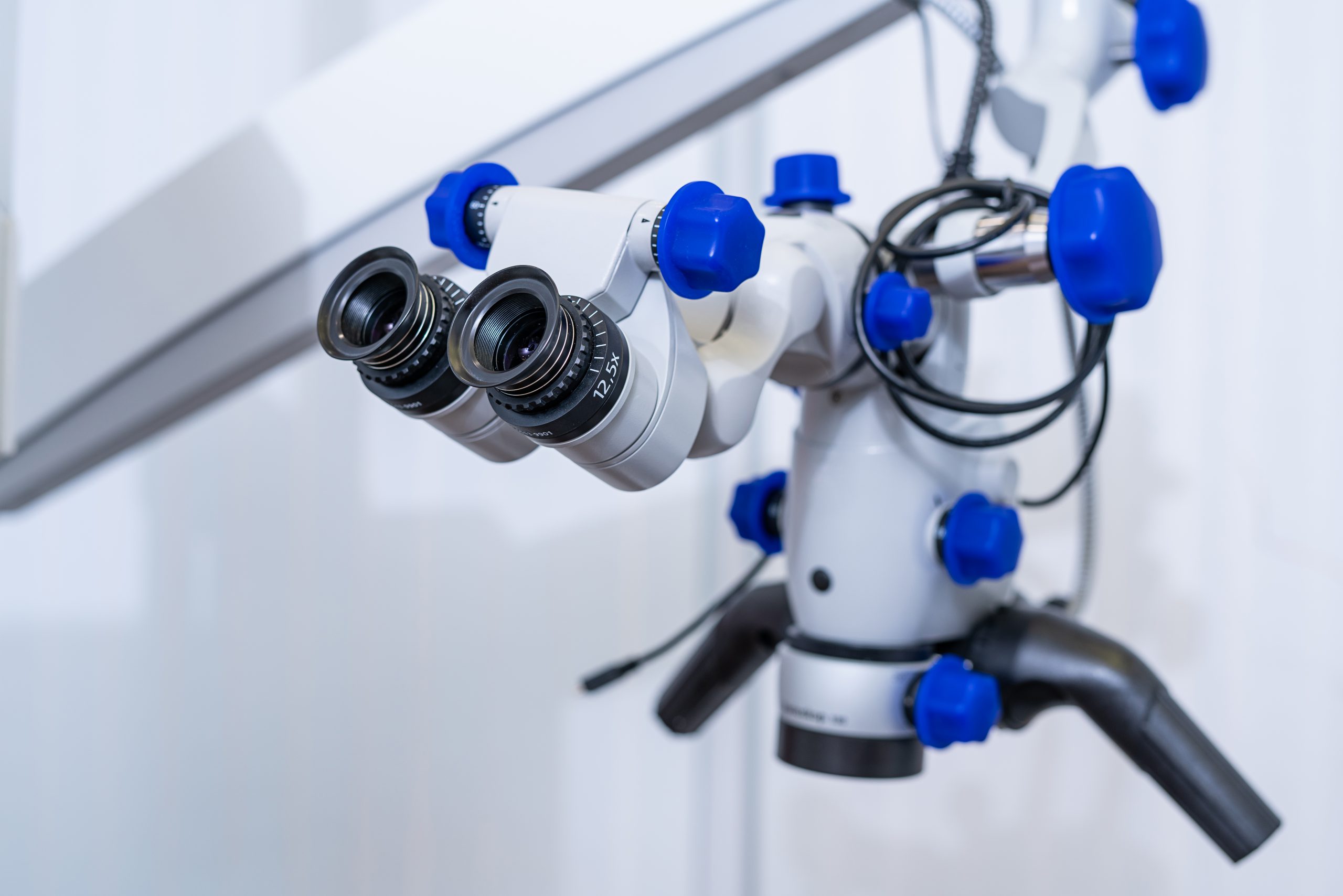 Surgical Operating Microscopes
Dr. Johnson is a bit of a tech guy. Microscopes are known to increase positive outcomes with endodontic procedures. Dr. Johnson was first trained in using a microscope in 2013 in his advanced educational training in general dentistry, or AEGD, at Joint Base Lewis McCord in Tacoma Washington. Since then, Dr. Johnson would prefer to eat his cheerios with the microscope if he could. The detail and precision made possible by the microscope is essential for endodontic treatment. Dr. Johnson has invested in German made microscopes by Carl Zeiss. These are some of the best quality surgical microscopes that provide unparalleled clarity with the magnification needed for our procedures.
Dr. Johnson uses the microscope to see details that might mean bad news for the treatment. This includes micro fractures in the tooth that may extend beyond the bone level or areas of the root canal system that may require more attention.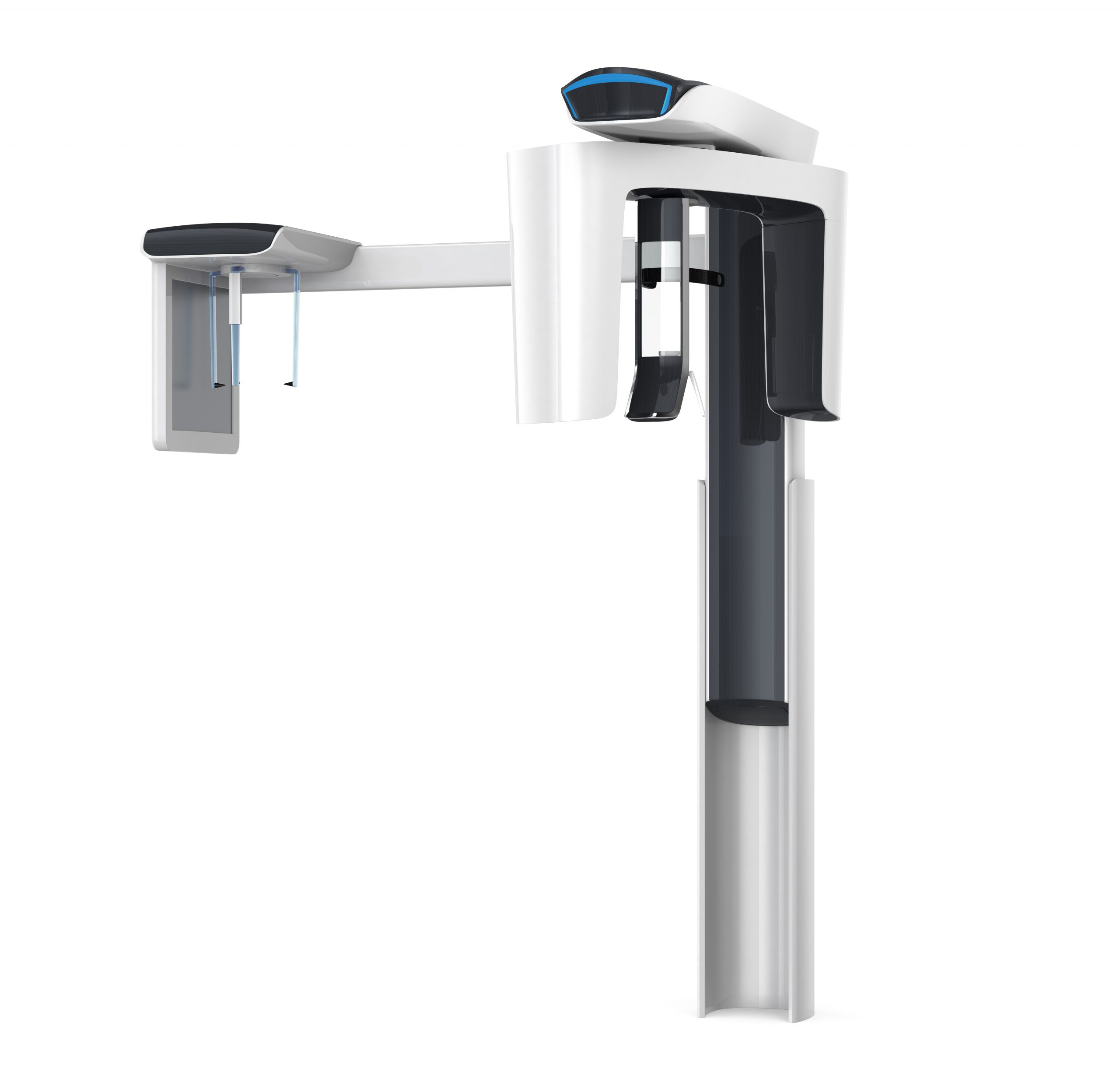 Cone Beam CT
When working in endodontics, Cone Beam CT (CBCT) scans are an invaluable resource. With these scans we are able to get the full picture of what is going on with each tooth on a higher level than is possible with standard x-rays. Dr. Johnson has been using this 3D technology since 2013 to determine with extreme accuracy how long a tooth is, where the canals are located and many other important anatomical considerations before doing any treatment. 
While practicing in the military, Dr. Johnson had times where he was able to use a CBCT and others where he was not. He has seen firsthand how helpful these scans are before treating a tooth. Dr. Johnson wouldn't want a root canal done on own his tooth unless he had a CBCT first. While dental insurances do not usually cover this scan, it often ends up saving money. Having a CBCT on hand provides information that helps Dr. Johnson more accurately determine if the treatment will be successful. If Dr. Johnson was stranded on a desert island and had to pick one instrument to bring, it would be his CBCT. The J. Morita machine that we have features one of the highest 3D image resolutions available.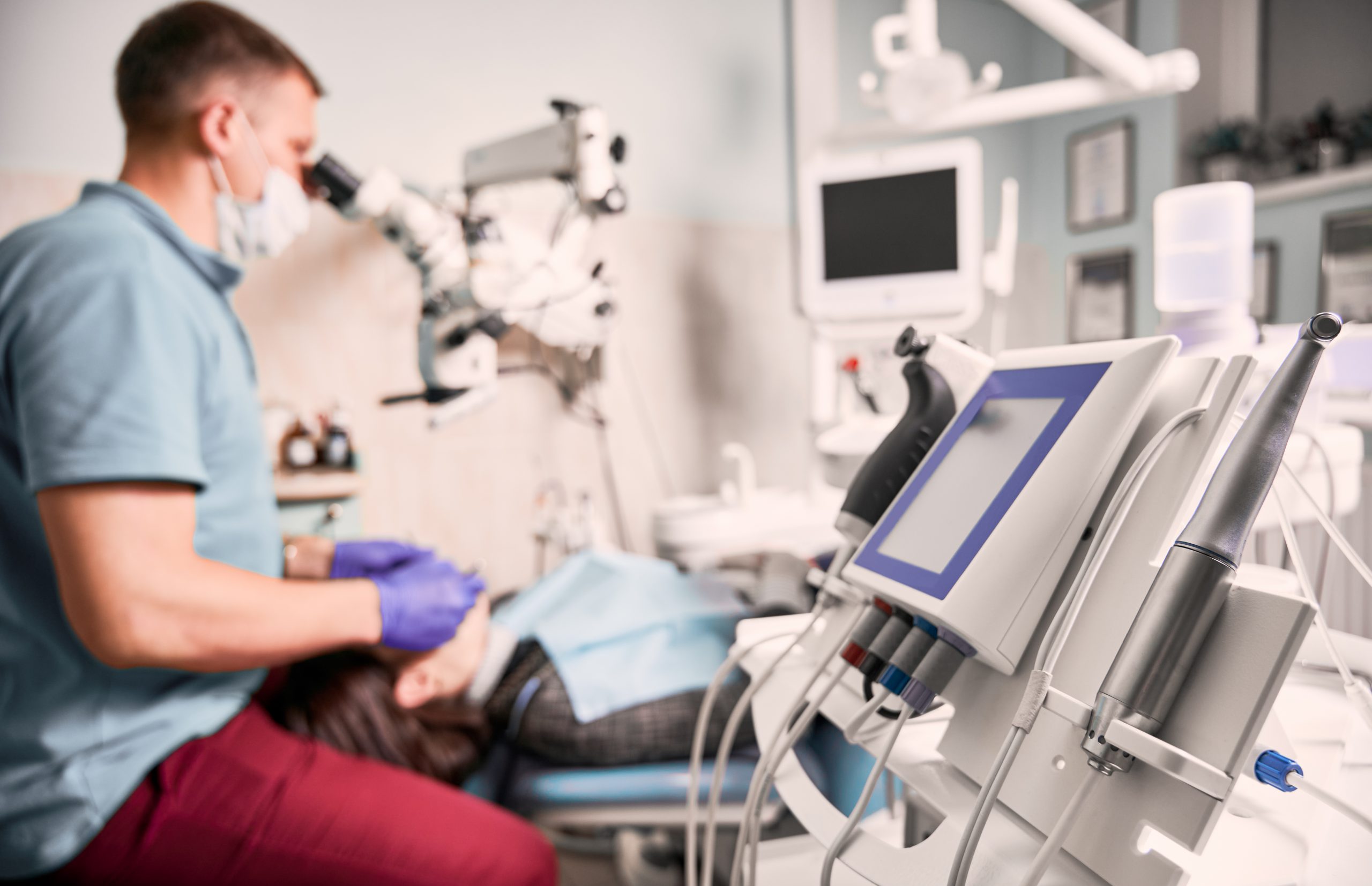 Digital Radiography
Dr. Johnson's office is almost completely digital, including digital radiographs, or "X-rays". These digital radiographs are safer, faster, and very useful in endodontics when compared to conventional film x-rays. There is about an eighty percent reduction in radiation when compared to traditional film technology. With patient comfort in mind, we invested in sleek, small and rounded sensors. The staff are certified and well-trained in taking these digital images. The diagnosis quality of the radiographs is greatly increased with the latest software computer enhancements like enlargement, and adjustments in contrast and brightness.
We have also invested in portable radiology equipment called the Nomad. This is a portable device that allows us to take x-rays much quicker since we do not need to leave the room to take the picture. With less time taken to capture the image there is less time for the sensor in the patient's mouth to accidentally move, resulting in fewer retries and more clear pictures.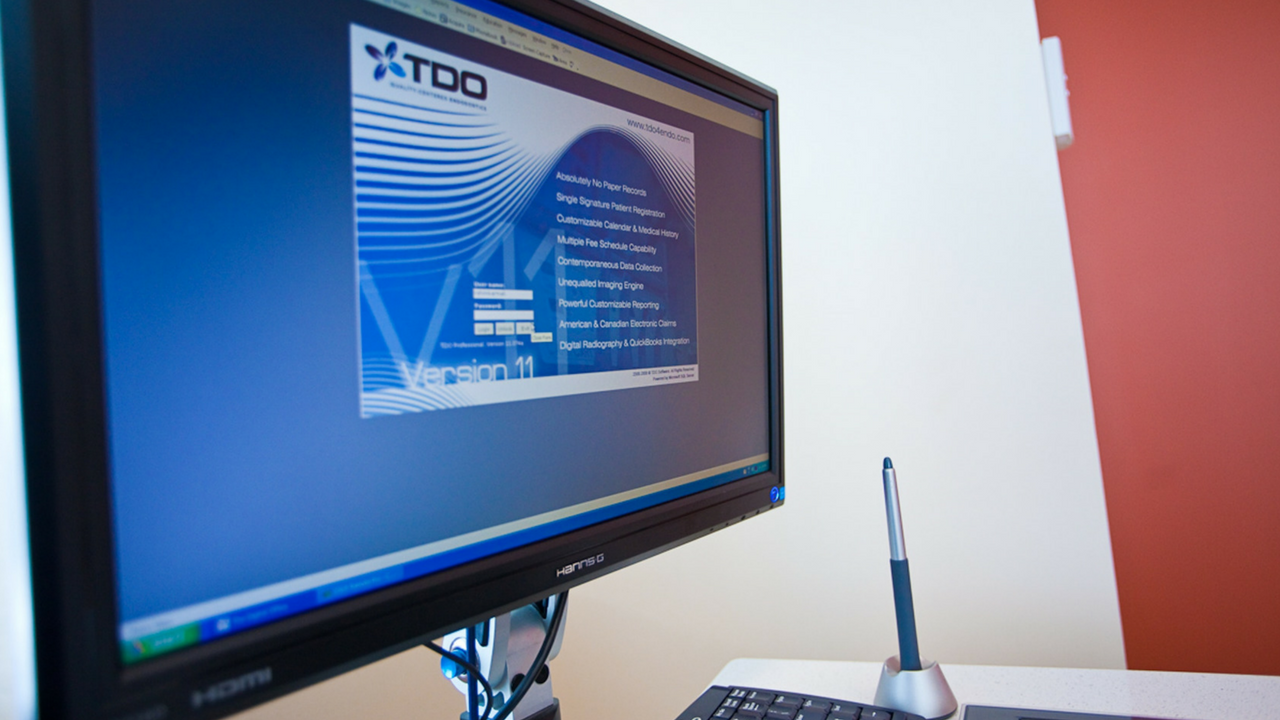 TDO Software
We use The Digital Office (TDO) software as it makes us nearly completely digital and integrates well with our other technology. We try to take the hassle out of filling out consent forms and medical history by sending you an online link. This way you can fill out your registration forms in your pajamas from the comfort of your home. The website integration into TDO allows our patients to securely access the site to complete the medical history and consent forms online before their appointment. The software also allows our referring dentists to make referrals and receive their patients' reports as well as imaging through secured HIPAA compliant portal right after the patient is seen. This technology enables us to diagnose and treat our patients more efficiently and to communicate more effectively with both the patient and referring doctor that is secured and HIPAA compliant.